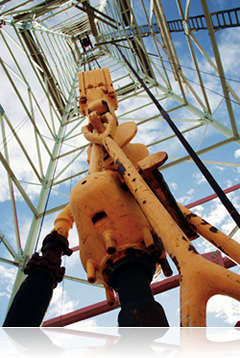 Message
PetroMaterials Corporation started its business in 1994 as a small trading company in Tokyo, Japan.
Since the establishment of our company, we have been positively providing the best delivery service to our customers through inventory sales of Japan-made Oil Country Tubular Goods (OCTG) and drilling tools.
Thanks to the booming development of Chinese economy and oil industry worldwide, we have successfully made some great business achievements in the past years. And, today, we are one of the largest distributors of the OCTG and drilling tools in China.
Global energy supply in recent years has become harder to meet increasing demand of oil and natural gas. The whole world has significantly increased investments into oil and natural gas exploitation in harsh environment in order to maximize its production. And this activity has increased the need for premium quality drilling tools. In order to meet this need, from 2003, we established manufacturing/processing facilities both in Japan and China to produce drill pipe, drill collars and HWDP- heavy weight drill pipes.
We use Japanese raw materials and Japanese manufacturing technology as well as management system to produce premium quality drilling tools applicable for all kinds of harsh working environments.
Today, We are able to provide one-stop service to our valuable customers. As our product range covers casing, tubing, drill pipe, drill collar and HWDP, our customers can easily find all of them from us.