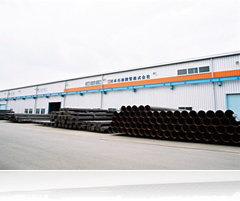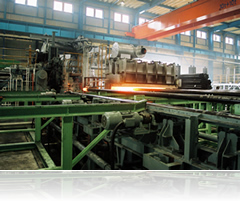 HOME » Our Plants » Japan Plant
Japan Plant
PetroMaterials has two manufacturing plant, one in Japan and another in China.
The plant in Japan is the only all-in-one manufacturer in Japan can supply a complete line of drill pipe, drill collar, Heavy Weight Drill Pipe, casing and tubing. This facility has full equipments of Pipe end upsetter, Heat treatment, Friction welder, CNC lathes, hydrostatic tester and more advanced equipments.
Both facilities use same Japanese raw materials, and same technology and quality control system.
The two plant have a total annual production capacity of 100,000 joints of Drill Pipe from 2 3/8" to 6 5/8", and 10,000 Pcs of Drill collars、HWDP from 2-7/8" to 11".