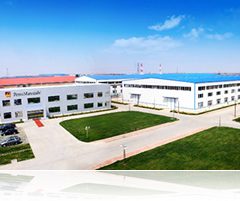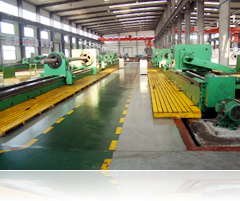 HOME » Our Plants » China Plant
China Plant
The plant in China has two assembly lines of drill pipe, one line make small size upto 3-1/2", and the other line make big size upto 6-5/8".
This plant also has a drill collar line with full ability of full length Heat treatment, deep hole trepanning, machining and threading.
This plant use Japanese raw materials, technology.
The plant have a total annual production capacity of 65,000 joints of Drill Pipe from 2-3/8" to 6-5/8", and 84,000 Pcs of Drill collars、HWDP from 2-7/8" to 11".