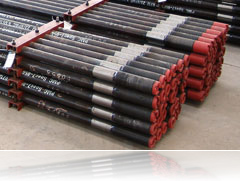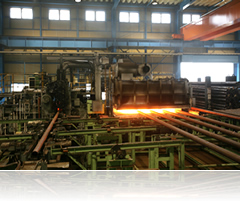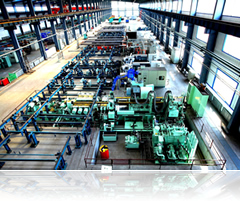 HOME » Products » Drilling Tools » Drill Pipe
Drilling Tools

PetroMaterials has full production process to perform pipe end upsetting, heat treatment, friction welding and threading on processing drill pipe at our plant in Japan.
We can manufacture drill pipe in sizes ranging from 2-3/8" to 6-5/8".
Range 3 pipe is available.
Besides all standard API grades (E-75, X-95, G-105, S-135), we also can supply special Sour Service grades, such as SS-95 and SS-105, which are manufactured according to Industry Recommended Practices (IRP) to meet the most stringent service requirements of clients.
In addition to standard API tool joint connections, PetroMaterials provides its own advanced DSHT and PMDS high performance tool joint upon request.
PetroMaterials Sourcing customized green tube from Sumitomo Metal Industries, Ltd.
Our drill pipe is highly competitive in quality, pricing and delivery.